Sound Design / Sound Design / Sound Design / Sound Design / Sound Design / Sound Design / Sound Design / Sound Design / Sound Design / Sound Design / Sound Design / Sound Design / Sound Design / Sound Design / Sound Design / Sound Design / Sound Design / Sound Design / Sound Design / Sound Design / Sound Design / Sound Design / Sound Design / Sound Design / Sound Design / Sound Design / Sound Design / Sound Design / Sound Design / Sound Design / Sound Design /


She Creates Change | Room to Read and Nexus Studios
Global education organisation Room To Read have launched the She Creates Change initiative – the first nonprofit-led animation and live action film project to promote gender equality through the stories of young women around the world.
She Creates Change is a series of six animated shorts with accompanying live action mini documentaries that feature the narratives of six courageous young women from historically low-income communities in Bangladesh, India, Nepal, Sri Lanka, Tanzania and Vietnam.
The series, produced by award-winning entertainment company Nexus Studios, portrays how each girl confronts challenges unique to her life — such as harassment, food scarcity or early marriage — along with the life skills she uses to advocate for herself and her future.
The stories address topics including climate justice, financial literacy, discrimination, menstruation and sexual harassment.
Find out more at
roomtoread.org
.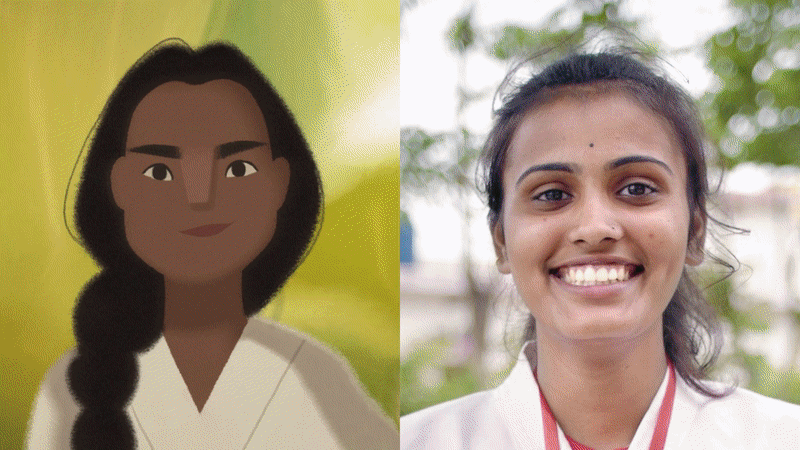 Brain Audio brought together an all-woman creative team to record and produce the music and sound across the entire series.


Re-recording Mixer: Ines Adriana

Sound Design: Laura Selby, Ieva Vaiti, Ines Adriana

Original Score: Lucie Treacher

Sound and Music Supervisor: Becca Laurence

Produced By: Room to Read and Nexus Studios